Attract New Customers & Grow Your Business with Internet Marketing
Thanks to the Internet, you now have a vast array of tools and methods to promote your business, attract new customers, and dramatically ignite your business growth.Internet marketing tools and methods such as Google Adwords pay per click (PPC) advertising, Search Engine Optimization (SEO), Facebook, Linkedin, Youtube, Twitter, and blogging can quickly attract new customers and boost your business at very low costs.
Claim Your Free "Internet Marketing Blueprint" E-Book!
In my E-book, I will teach you the latest Internet marketing techniques and strategies to attract new customers and dramatically grow your business. Enter your email and get it free today. This is a limited time offer so act today!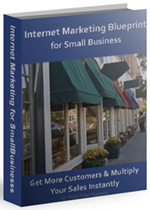 Read My Blog
I'm Peter Nguyen, and I'm an Internet marketing expert. On my blog, I share the latest Internet and social media marketing strategies and methods to help you grow your business.
Visit my blog today and start discovering new marketing techniques and tools you can implement today to grow your business!