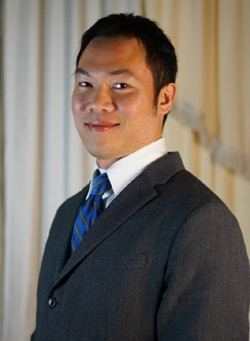 I'm Peter Nguyen, the Internet marketing expert for small & start-up businesses. As a small or startup business, you're too busy running your day to day operations. You may also not have the marketing expertise nor the time to implement the latest and best marketing methods and strategies.
But not to worry.
With my help, you will be able to implement the most effective Internet marketing methods to bring hordes of new visitors to your business and get them to trust you and buy your products or services.
Below is a summary of what I can do to help take your business to the next level:
Drive targeted traffic to your web site through SEO, Adwords PPC, Social Media, Display/Banner Advertising.
Set up WordPress blogging platform and teach you how to write remarkable blog articles that bring in highly targeted traffic to your site.
Help you craft a compelling value proposition that convey the key benefits of doing business with you and why prospects should do business with you.
Optimize the design of your web pages and optimize the messaging/copy on your web pages to convert more prospects into paying customers.
My Story…
I grew up in the Bay Area and got my BS in Mechanical Engineering from UC Davis and MBA in Marketing from Santa Clara University.
Prior to working in the Internet/Online Marketing space, I spent over 10 years in the high tech industry, working in business development, project management, and marketing. Additionally, I have started and managed a few online businesses in recent years. The Internet marketing field is very dynamic, with new changes happening every day. To keep up with these changes, I continuously read books and attend marketing seminars & trainings.
I have been Internet Marketing for over 7 years. My Internet marketing expertise covers:
SEO
Social Media Marketing (Linkedin, Youtube, Facebook, Twitter)
Web Copywriting
Web Site Design
Google Adwords Pay Per Click Advertising
Google Places, Local Marketing
WordPress blogging
Google Analytics
Conversion Optimization
By leveraging my industry marketing experiences and implementing effective Internet marketing methods, I have helped many business owners as well as e-commerce companies get more customers and significantly improve their business performances.
What makes me unique is that I have the analytical skill as well as the expert knowledge in web design, copywriting, and online marketing methods to build brand awareness, generate demand for your business, and build incredible customer loyalty for your business.
If you have a small or startup business and would like take your business to the next level, do not hesitate to contact me.
List of Clients
My list of clients include businesses in beauty care, dry cleaning, high-tech manufacturing, real estate, and e-commerce.
Most of them started out with little or no experience with Internet Marketing. With my help and my coaching, their businesses performances quickly improved.
Below, they share their experiences working with me:
"It has been a pleasure to have worked with Peter Nguyen in developing the marketing strategies for my company, Junction Realty Corporation. The number of visitors coming to our website have increased 10 fold and our business has increased thanks to Peter Nguyen's expertise in internet marketing. I would recommend any small business owners to get Peter's book and learn his Internet Marketing secrets if you want to build your Internet presence and attract more customers!"
Matt Lee, Managing Partner
www.junctioncorp.com
"I am impressed with Peter Nguyen's knowledge of online marketing. After optimizing our Google Maps business listing, our website rockets to the #3 position on Google search within just a few days. That's incredible!"
Bien Vo, Vice President of Sales
www.mvynixsystems.com
"Peter Nguyen has been a great help to us. We have a retail website, as well as two brick and mortar stores in very high traffic locations. He has introduced us to a large variety of advertising venues, from press releases to feeds to magazine writing, helped us re-design our site to be more user friendly, analyzed our traffic and advised us where else to advertise, set up youtube and facebook accounts, and shown us how to use a variety of other social media, helped us with our SEO, shown us how to understand our advertising campaign results in many ways, and I could go on and on.
We feel fortunate to have found him!"
Lucia Howard
www.leftyslefthanded.com
"I am so happy I met Peter. He has designed a beautiful website for my business. Because of all the Internet marketing efforts he has done for our business, we have been getting lots of new customers who find us on the Internet. And best of all, these internet marketing methods haven't cost me any money!"
Ava Thanh
www.avatailoring.com
To your success,
Peter Nguyen